BETA to discuss the versatility of education buildings in Vienna for OEGFA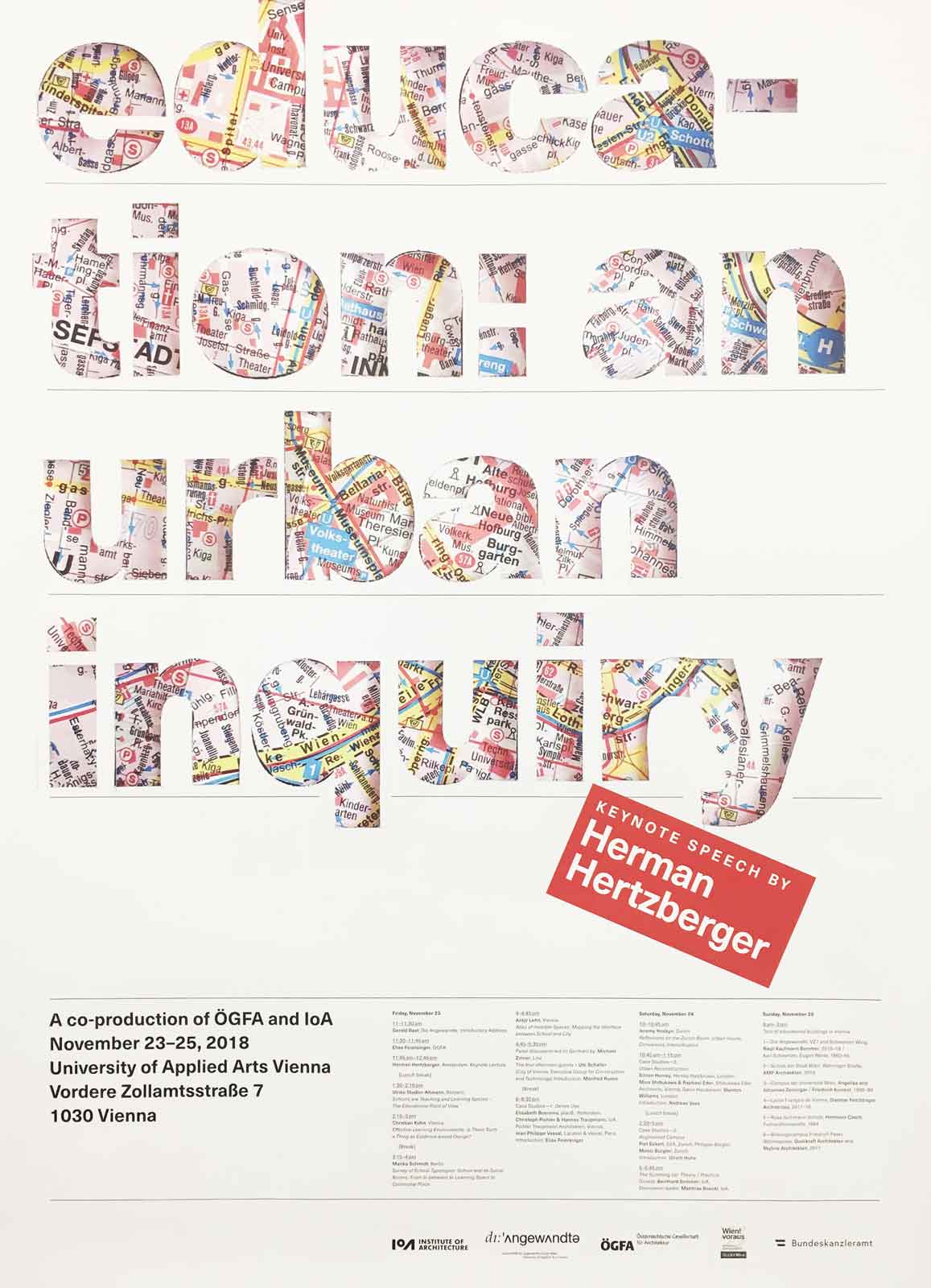 Keynote speaker: Herman Hertzberger, Amsterdam
The growth of cities worldwide imposes increasing demands on public infrastructure, and educational buildings constitute one component of that infrastructure. Renowned theorists and design professionals will convene in Vienna this week to explore architectural responses to these demands.
The Urban Inquiry places special emphasis on careful use of resources, with respect to both life-cycle energy and land use. In addition, it examines how intensified use of educational buildings can contribute to a city's vibrancy. These endeavors can best be achieved through concepts that incorporate and refurbish existing buildings, or, in the case of new construction, allow for future adaptation and conversion. The themes are both tangible and intangible, and the emphasis is on presenting a synthesis of theory and practice.
The Urban Inquiry aims to provide the basis for debate on the role of the public sector in the future of educational buildings, and, at the same time, to focus attention on matters of urban design. The symposium seeks to foster the discourse on the future of educational buildings. To this end, lectures will be held on the synergy of design and educational theory, as well as on urbanistic aspects, typology, and the development of the brief. These lectures will be complemented by presentations of buildings demonstrating corresponding principles.
These case studies will be presented in three panels. The first panel, Dense Use, will feature the work of Auguste van Oppen (BETA, Amsterdam), Christoph Pichler and Johann Traupmann (pxt architekten, Vienna), and Jean-Philippe Vassal (Lacaton & Vassal Architectes, Paris). The discussion following the presentations will examine the different impacts the interventions have had on their respective surroundings and the interaction of the educational facilities with their neighborhoods.