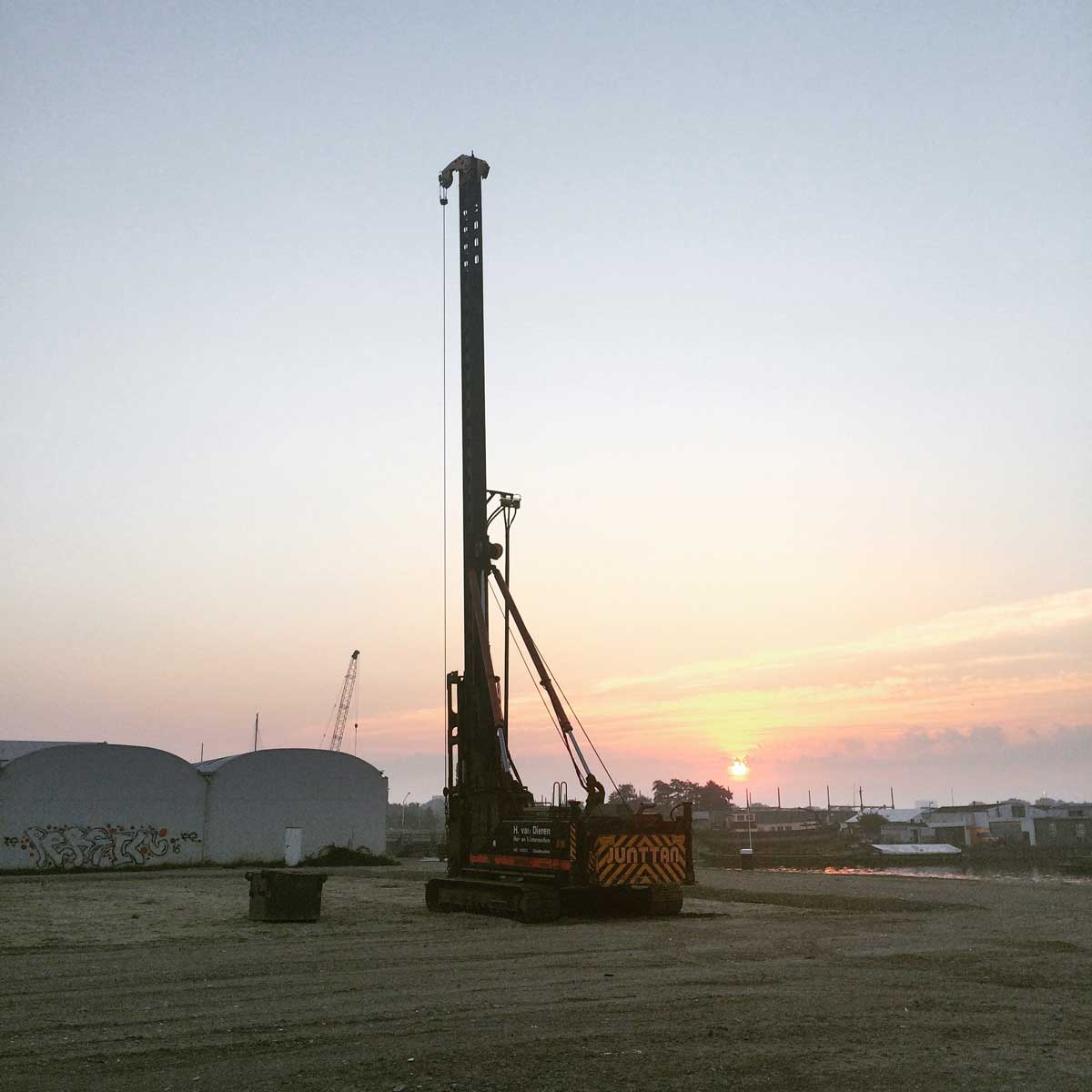 Boat Hangar construction update (1)
The construction phase of Boat Hangar kicks off with a week's worth of pile driving. A total of 154 prefabricated concrete foundation piles will be driven into the embankment of the NDSM shipyard, in between the subterranean relics of the original shipyard. The project is scheduled for completion in December 2016.
Visit Boat Hangar's project page for more information about the project.