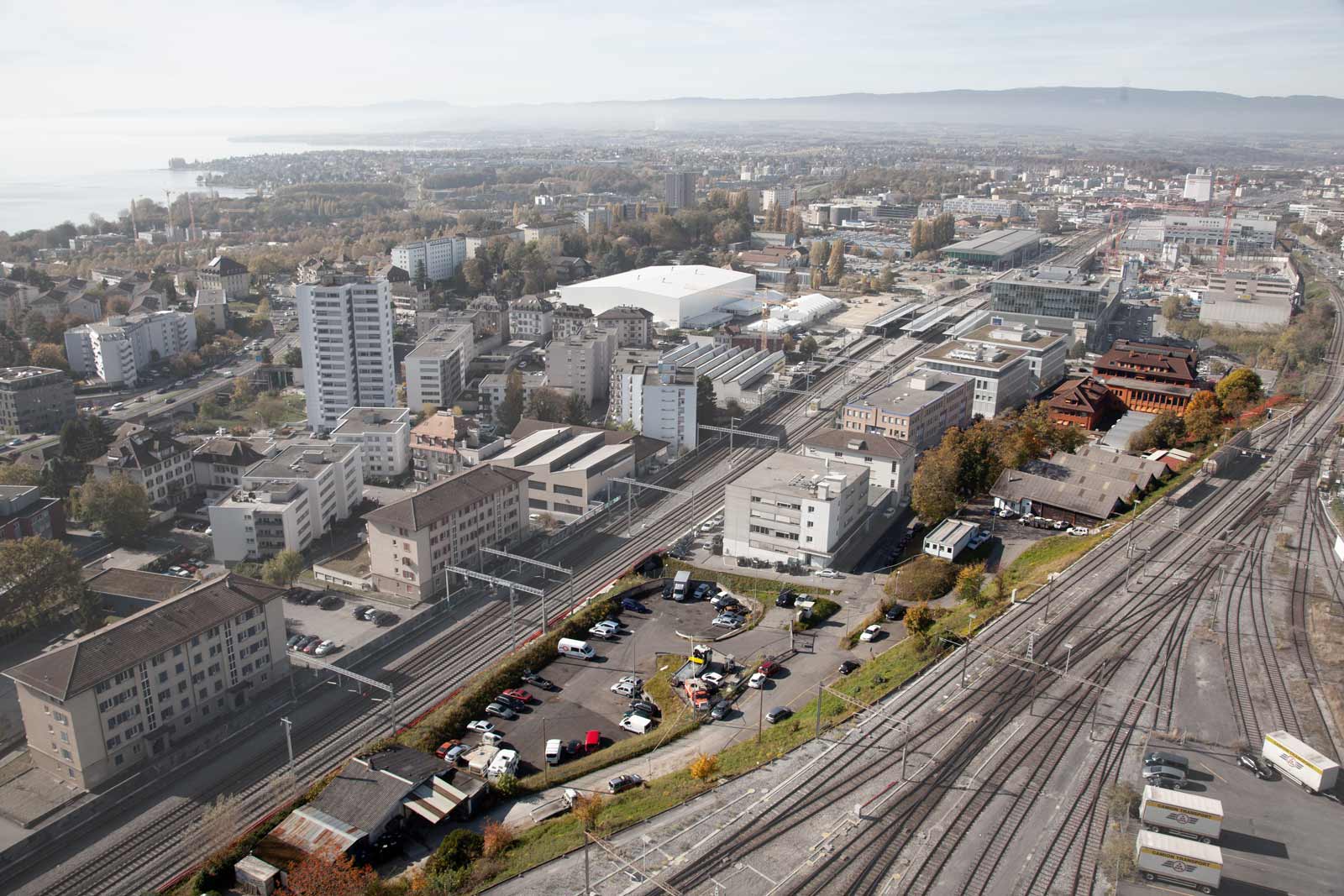 BETA shortlisted for an urban study in Lausanne (CH)
We are happy to announce that BETA, together with ECHO Urban Design, has been selected for an urban study in Lausanne, Switzerland.
The international dance and theater school La Manufacture – Haute école des arts de la scène (HES-SO) is located in an old diamond factory and needs to expand. The plots in the immediate vicinity can be redeveloped, also new public space is needed and an ecological zone will be introduced. The urban pocket of La Manufacture on the west side of Lausanne is currently hidden between light industry, infrastructure and business activities.
We are particularly touched by the creative and cultural energy surrounding the site and experimental use of the outdoor public space. After visiting the site last week and meeting representatives of La Manufacture, Ville de Lausanne, the Swiss Railway Company SBB Immobilien and Regie CHAMOT Cie SA, we are even more excited about the possible future of this area and the role that La Manufacture can play in the definition of its urban identity.
Our team has been selected with 5 other design teams. The selection is part of a two stage competition. The first results will be published in January.
Aerial photo by Julien Barras – LOCALARCHITECTURE