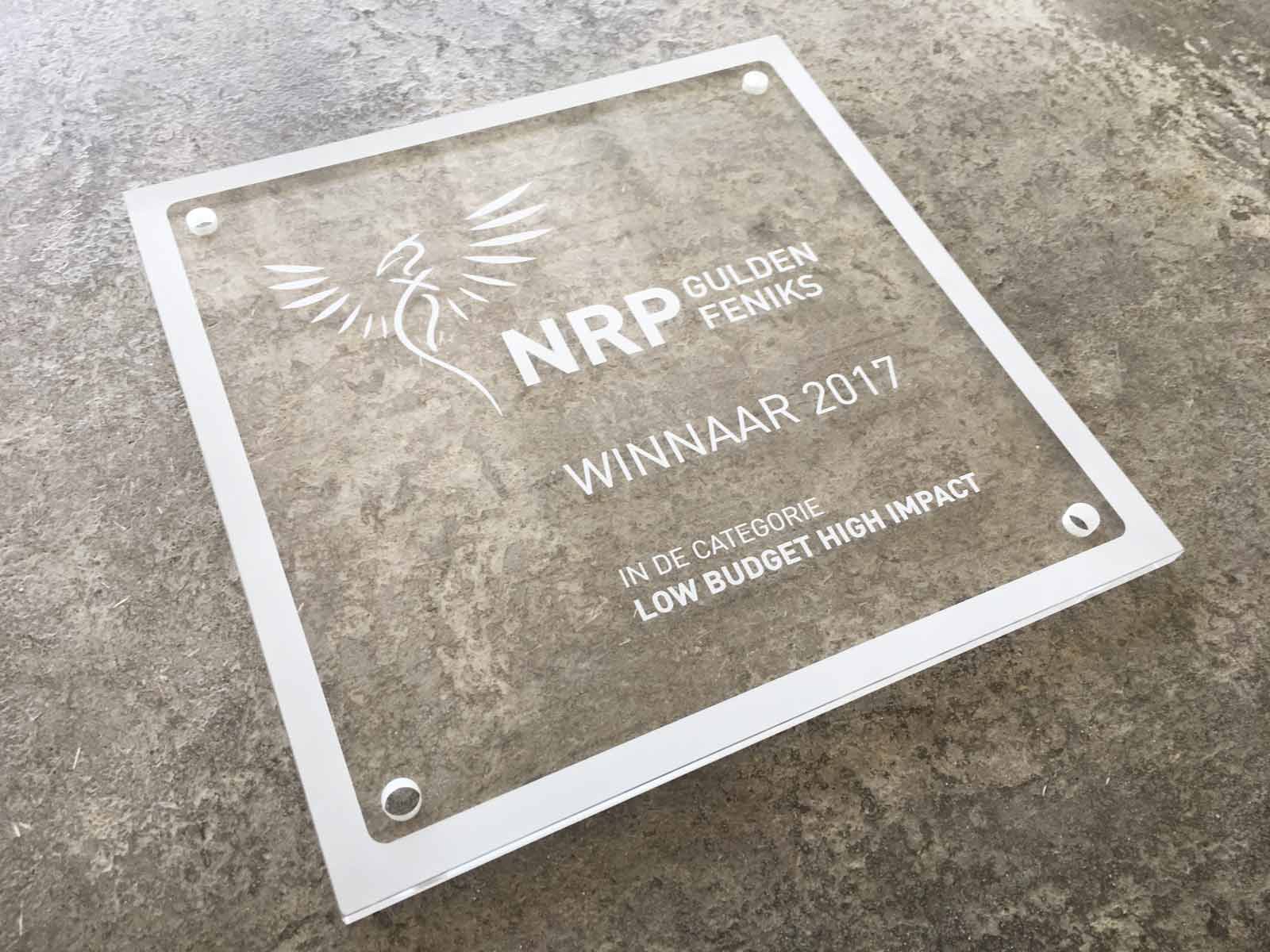 Ru Paré Community wins NRP Gulden Feniks 'Low Budget High Impact'
A jury of eight, chaired by prof. ir. Karin Laglas, awarded the 'Low-Budget High-Impact' prize to the project.
Creating significant impact with a relatively low budget: this was possible through a collective effort of residents, architects, clients and contractors. Solidarity thrives in this inclusive community where everyone is welcome regardless of age, education, ethnic background, economic succes or legal status.
In the face of a daunting budget, the team of architects used a methodical approach to transform the former school. Clients, residents and users were intensively involved in the design process which led up to a concentrated spatial intervention in the building. In short, a phoenix in Amsterdam Slotervaart.
The jury on the Ru Paré Community:
"In a unanimous decision, the jury awards the Low Budget High Impact prize to Ru Paré Community. [ … ] The project is a prime example of what can happen when you have little financial means: you end up with a better result. [ … ] All architects should take an example of what the architects have achieved here. In this project, only those interventions have been made which were necessary for the transformation. [ … ] The Ru Paré Community is proof that the solidarity model works and as such the project sets an example for other neighborhoods in the Netherlands. [ … ] The jury is impressed with the craftsmanship of the clients and the architects. It is with this formidable achievement that the Ru Paré Community has been awarded the Low Budget High Impact prize."
About the NRP Gulden Feniks:
"The Gulden Feniks (Golden Phoenix) is awarded to the best renovation and transformation projects in The Netherlands. It is a unique prize for re-use in architecture due to its integral character; a professional jury of peers makes an assessment of aspects such as economic and technical innovation, cultural value, sustainability, functional quality and social value. The goal of the prize is to foster knowledge exchange about re-use of the built environment."
read the press release here (in Dutch)
read the jury report here (in Dutch)