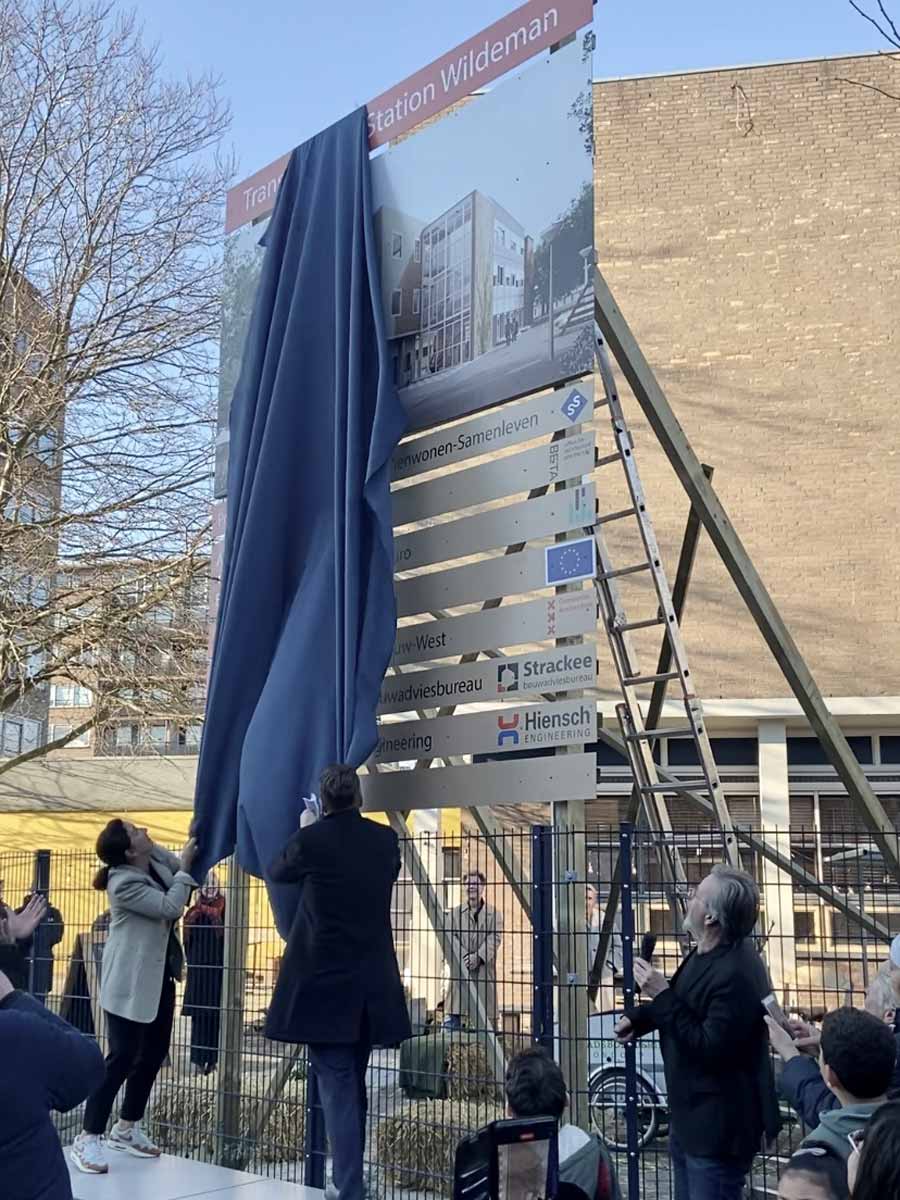 Station Wildeman opened by Mayor Femke Halsema
Today our Mayor Femke Halsema and district Mayor Emre Ünver launched the transformation of Station Wildeman by unveiling the building sign.
The Wildemanbuurt is a neighborhood in Amsterdam New West which has been neglected for decades, leading to a host of social problems and crime, in recent months even headlining the national news.
Station Wildeman is a new community center and will act as a base from where several educational and economic programs will be rolled out. On the second floor Stichting Studiezalen already hosts more than 100 children every afternoon who can there concentrate on their homework and receive free tutoring.
We're very proud to be part of this important project.
Visit the project page for more information.