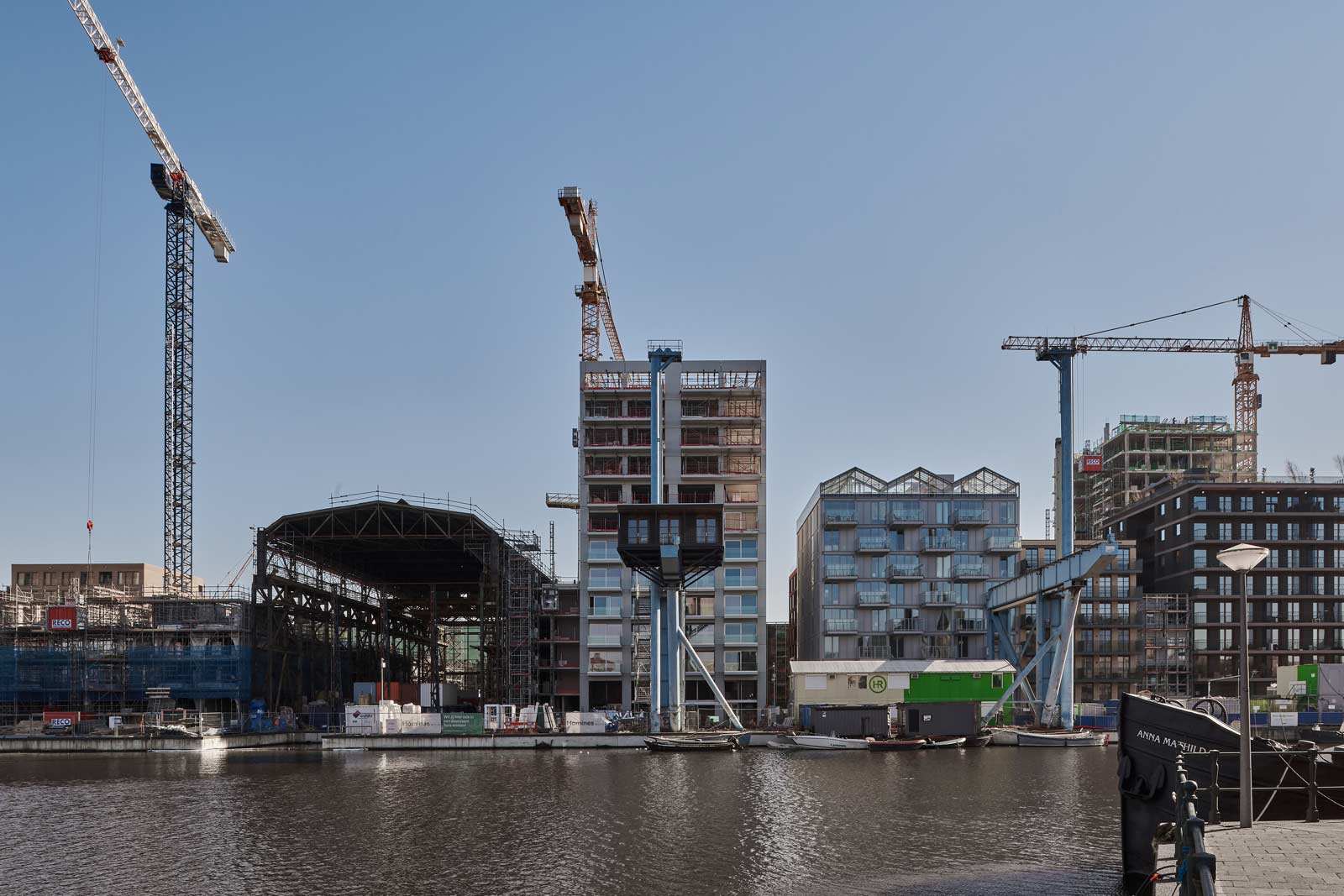 BETA's 'Werkspoor op Oostenburg' tops out
This week BETA's Oostenburg project topped out with contractor Homines mounting the final precast elements on site. Delivery of this project is due for September 2022.
Photographer MWA Hart Nibbrig regularly sends us beautiful images of the building process. Contractor Homines and façade subcontractor HIBEX have been working hard to erect the prefabricated elements and the load-bearing façade. Besides the façade we're we seeing the unique circulation spaces, staircases and lobbies taking form, all of which carry the Active Design promise of becoming the beating heart of the building.
We're very excited about this built experiment and look forward to seeing how the tower will function when it is finished later this year.
Visit the project page for more information.