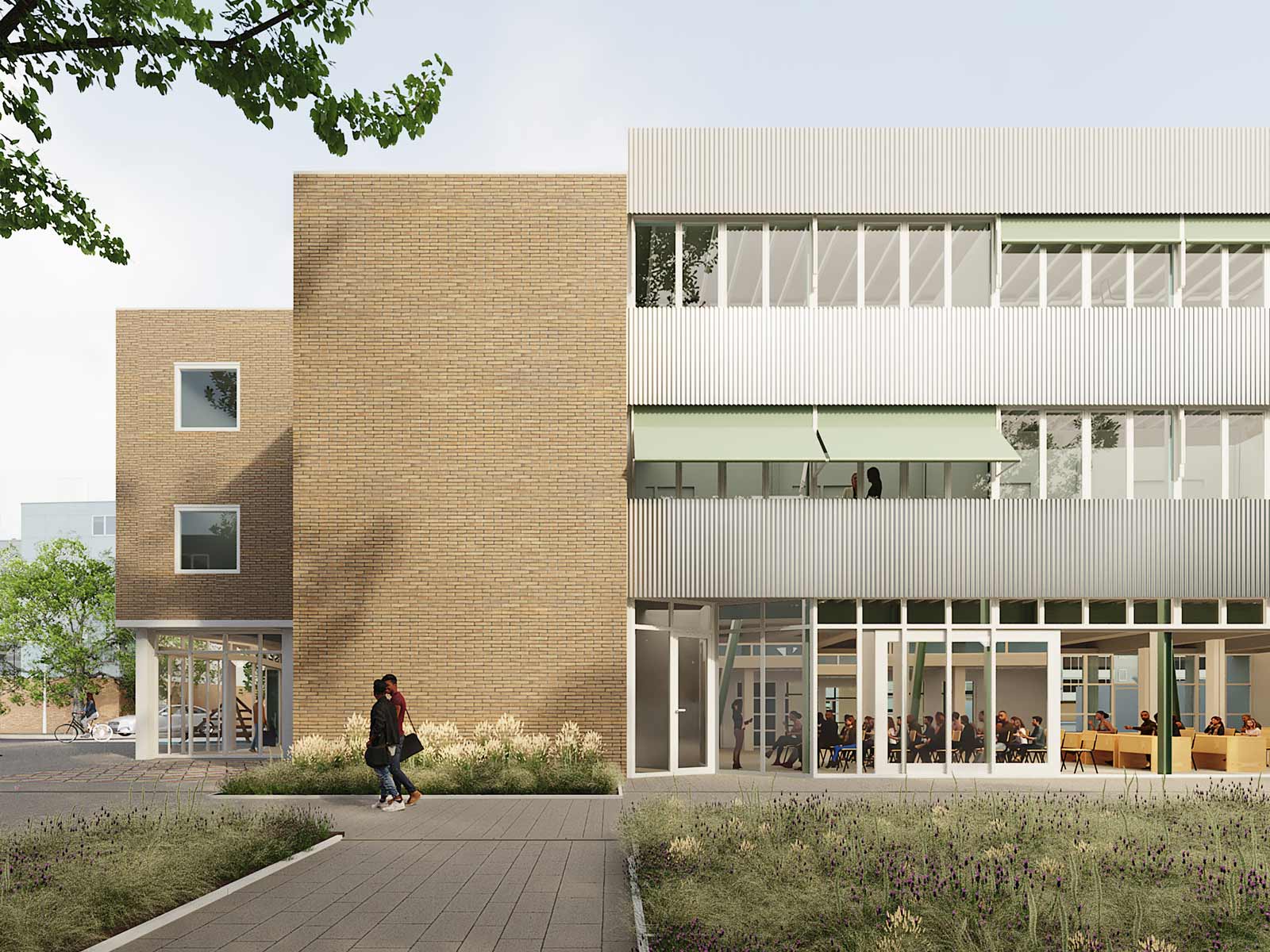 Station Wildeman granted planning permission
Station Wildeman has been granted planning permission! We're very happy to see this project coming one step closer to realization.
The Wildeman neighborhood in Amsterdam Nieuw-West has been in the news in recent months – and not for a good reason. While crime is rampant in the area, underlying problems have not been addressed for decades. To turn the tide, SW-SL, one of our favorite clients and initiator of the Ru Paré Community, asked us to help secure funding for Station Wildeman, a new community center in a former school in the heart of the Wildeman neighborhood.
Here, homework classes will be offered to children in an effort to combat dropout rates and the tempting decent into crime. Grown-ups are offered life-coaching, language classes and are accompanied to promising labor markets such as those in information technology and sustainability. Where social programs have a tendency to be fragmented, it is the ambition of Station Wildeman to offer a single platform for a concerted and integral effort.